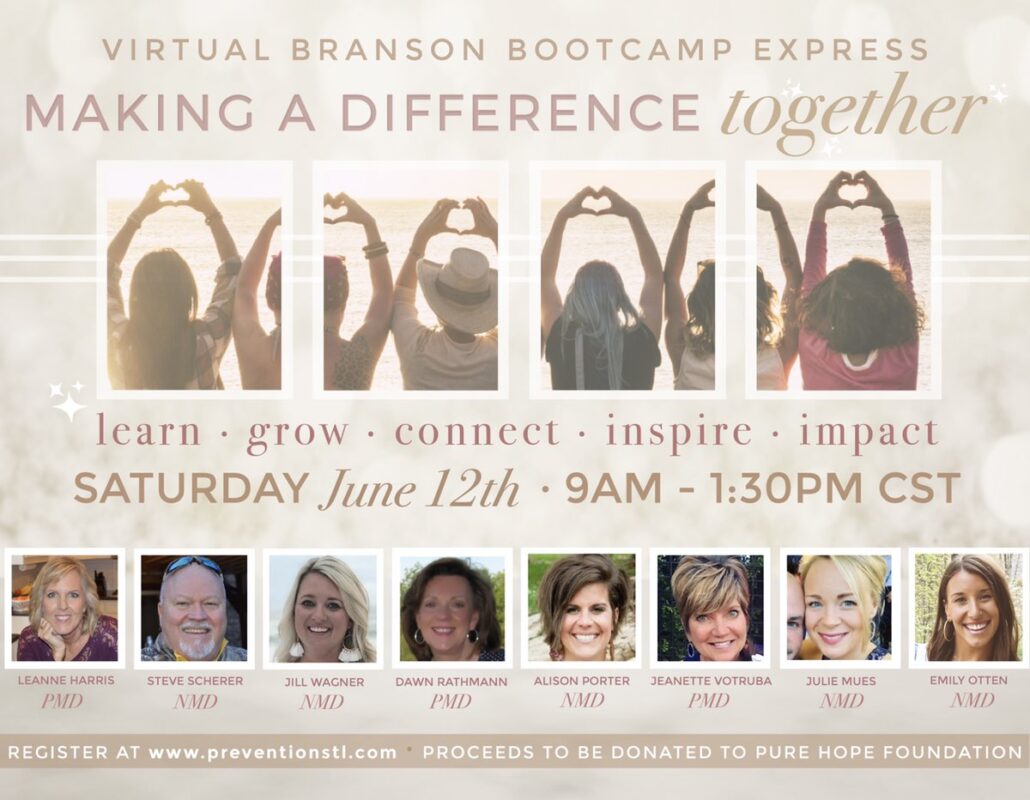 Saturday, June 12th, 2021
9am – 1:30pm CST
---
LATE REGISTRANTS
Please pay for your Bootcamp Ticket here:
---
QUESTIONS?
BJ Crabtree
BJ.Crabtree12@gmail.com
voxer: bjcrabtree
Terri Schulze
juiceplusterri@gmail.com
voxer: terrischulze
DO NOT SHARE ZOOM CODE WITH YOUR TEAM OR SIDELINE FRIENDS.
Each host has a spot, but if the code is shared, you could be giving away someone's paid spot. We are trusting that you all will honor this request and will follow through with your utmost integrity.
Proceeds donated to Pure Hope Foundation
---